GROOVE
WITH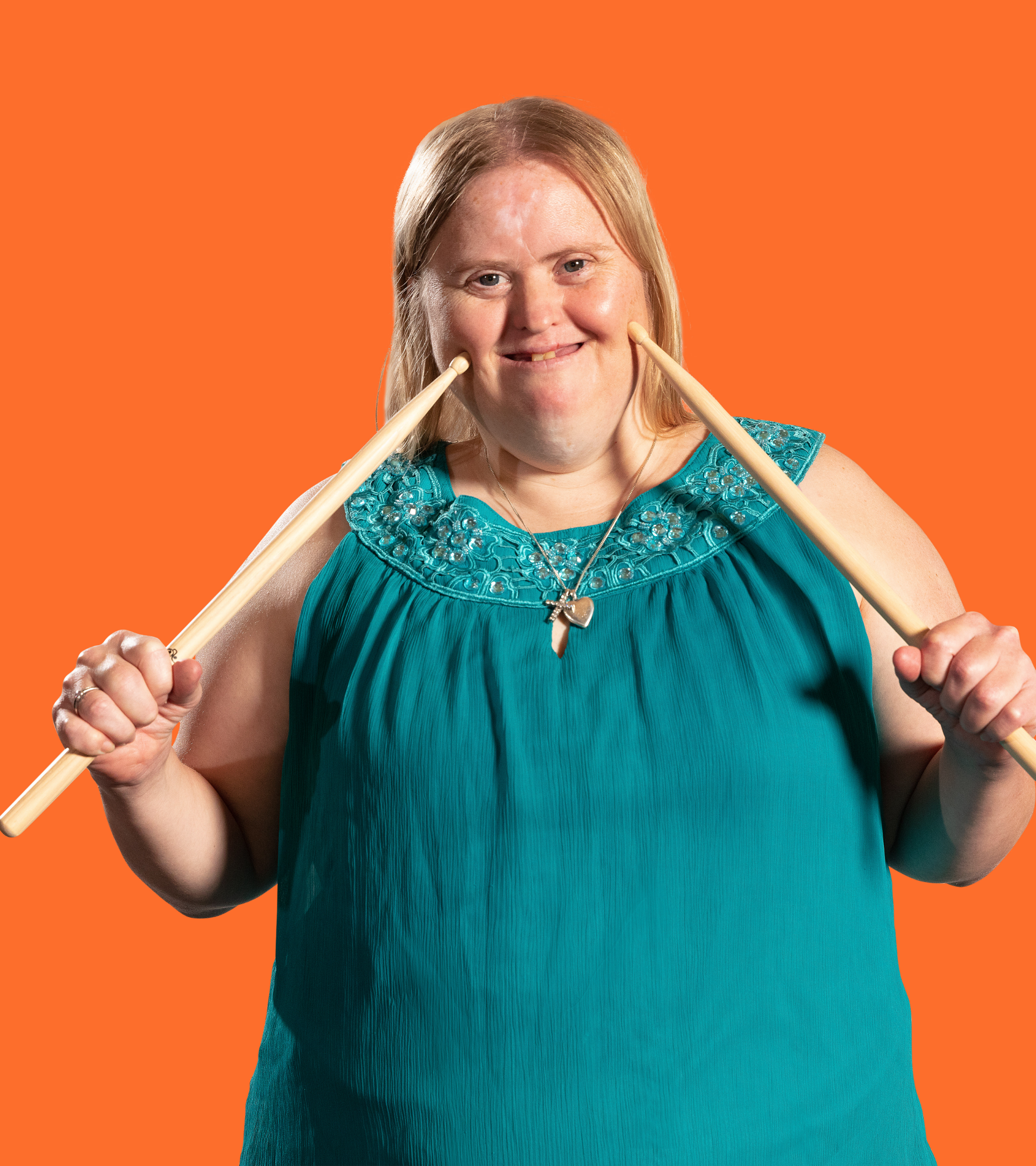 Ready to drum to some groovy beats?
Drums Alive is an engaging, multi-sensory group activity designed for people living with different abilities. You'll enjoy fun, rhythmic drumming with others in a social capacity while giving your brain and body a healthy workout.
CAPACITY BUILDING
Our classes are designed for building capacity and improving health and wellbeing. Drums Alive is an evidence-based disability support program that has effective behavioural, cognitive and physical benefits. It helps to develop and grow an individual's social skills as well as their emotional and self regulation abilities. It's a fun, social and stimulating activity you can enjoy together with others in a safe, Great Mates environment.
Improves strength and speed
Raises heart rate and circulation
Betters cardiovascular endurance
Elevates flexibility, coordination and balance
Increases blood flow in the brain
Improves memory and concentration
Stimulates sensory engagement
Boosts the immune system
SOCIAL & EMOTIONAL BENEFITS
Encourages group participation
Releases pent up energy
Boosts confidence and self-esteem
Safe environment for self expression
Supports logical thinking
Improves ability to follow directions
Fosters creativity and expression
Opportunity to learn through fun, tactile play
This is not a part of 10-week terms any more but a part of our lifestyle hub so it runs year round as part of the hub. Each class will have a dedicated instructor and everything required for the lessons will be supplied. Classes will be a mix of in-class lessons as well as outdoor practical activities.
PRICING AND FUNDING REQUIREMENTS
There are no out of pocket expenses for you; funding will be claimed from "developing life skills" at $1,264.20 or equivalent.
Co-operating with others
Relaxation methods
Drumming techniques
Water bottle
Enclosed shoes
An eager spirit to let loose and get grooving